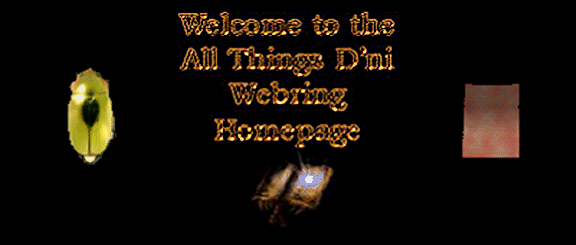 Myst, Riven and D'ni are registered trademarks of Cyan, Inc.
The All Things D'ni Webring is a webring for all sites that are related to the D'ni. Do you have a site that teaches the D'ni language? List it here. A site that lets you role play a D'ni? It can be listed here too. How about a site that teaches how to make the perfect casserole? Well no there are other sites for that (unless it happens to be a casserole recipie for a casserole that is distinctly D'ni in origin). It doesn't even have to be based on the same D'ni as from the books/games. For example one site in the ring (Myst Reinterpreted) is based on a D'ni civilization that never had any contact with surface dwellers. If you can tie it in to the D'ni somehow, you can list it with the All Things D'ni Webring.
To return to the ring click here.
To join this webring click here.